While we are all homebound for the foreseeable future, we wanted to share some limited ingredients, simple cocktails that you can make to bring the bar into your home. All of these simple cocktails require few ingredients. The ingredients that are required are common enough to be found in most, well-stocked home bars.
Whether you are looking for a nightcap or an at home happy hour treat, none of these recipes will do you wrong!
Moscow Mule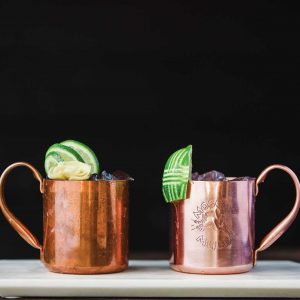 A man named John G. Martin bought the rights to Smirnoff vodka for Heublein Spirits in the late 1930's. However, he had a difficult time selling it, and decided to partner up with Jack Morgan, owner of the British pub Cock 'n' Bull in Los Angeles, who, incidentally, was having trouble selling off the large stock of ginger beer he had recently purchased. The two collaborated and came up with this simple, yet refreshing recipe, which ignited the vodka craze of the 50's and would later lead bartenders to create every kind of "mule" imaginable.
Ingredients needed:
1 1/2 Ounce(s) Vodka
1/2 Ounce(s) Fresh Lime Juice
Ginger Beer
Lime Wedge
Harvey Wallbanger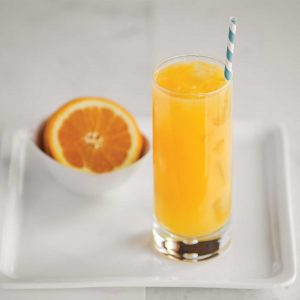 Think of the Harvey Wallbanger as one of those Screwdrivers you used to drink back in college, but with a more sophisticated, tasteful twist. Supposedly, the Harvey Wallbanger was named after a bar regular at Duke's Blackwatch Bar in Hollywood in 1952.
Ingredients needed:
1 Ounce(s) Vodka
4 Ounce(s) Fresh Orange Juice
1/2 Ounce(s) Galliano
View full Harvey Wallbanger recipe
Gin Fizz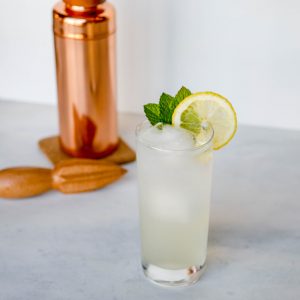 The Gin Fizz is a simple cocktail that is short on history but offers plenty in terms of ease to make and refreshment. It is a perfect cocktail to sip on the front porch or back patio with a book in hand or simply listening to the birds chirp. Its flavors make it perfect for Spring sipping and can help you beat the heat as we enter summer.
Ingredients needed:
2 Ounce(s) Gin
1 Ounce(s) Fresh lemon juice
2 Teaspoon(s) Simple Syrup
Soda water
Air Mail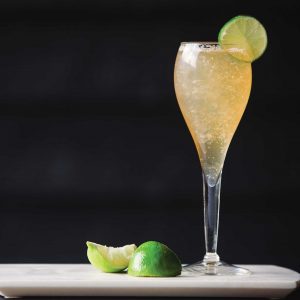 The recipe was first published in Esquire's Handbook for Hosts in 1949, but no one is quite sure exactly where it came from. Widely regarded as one of the better champagne cocktails, this fizzy concoction looks like liquid gold poured over ice and tastes like a Caribbean beach vacation in a glass.
Ingredients needed:
1 Ounce(s) Light Rum
1/2 Ounce(s) Fresh Lime Juice
1/2 Ounce(s) Honey Syrup
1 Splash Chilled Champagne
Mint Julep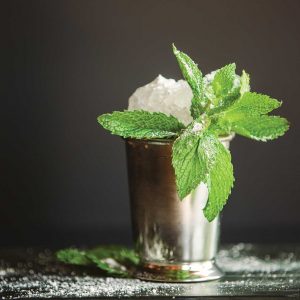 The Mint Julep has been the official drink of the Kentucky Derby for almost a century now.  The origins of this drink however, predate the Kentucky Derby by several centuries though. Like many of its cousins, the Julep was originally drunk for medicinal purposes. In the early days of America, people made juleps with a number of spirits including rum and brandy, but history seems to suggest that the original julep was actually made with cognac. At the time, bourbon was reserved mostly for poor southerners who couldn't afford fine liquor. Next time you're in bourbon country, be sure to try one of these classic southern libations.
Ingredients needed:
1/2 Ounce(s) Simple Syrup
2 1/2 Ounce(s) Bourbon whiskey
5 Sprig(s) Fresh Mint Leaves